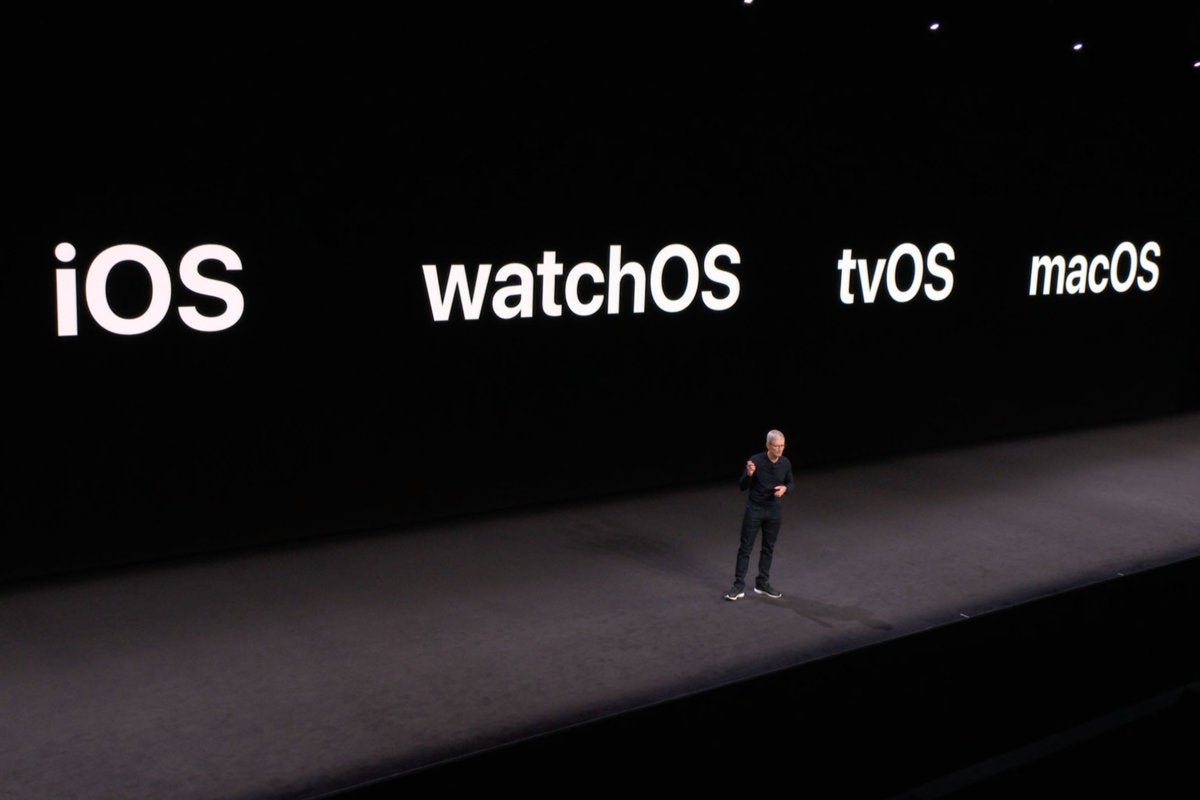 Download the iOS 12 Beta Profile for your device Here.
Watch the Apple 2018 Keynote WWDC18 Here.
iOS 12

iOS 12 Supported Devices:
iPhone X
iPhone 8
iPhone 8 Plus
iPhone 7
iPhone 7 Plus
iPhone 6s
iPhone 6s Plus
iPhone 6
iPhone 6 Plus
iPhone SE
iPhone 5s
12.9-inch iPad Pro 2nd generation
12.9-inch iPad Pro 1st generation
10.5-inch iPad Pro
9.7-inch iPad Pro
10.5-inch iPad
iPad Air 2
iPad Air
iPad 5th generation
iPad mini 4
iPad mini 3
iPad mini 2
iPod touch 6th generation
This means that all devices that run iOS 11 can run the iOS 12 beta. This means that the oldest Apple devices that can support iOS 12 will be the iPhone 5s and iPad Air.
Key Takeaways:
Apps will launch 40% faster, the keyboard launches 50% faster, and even the camera comes a lot faster, up to 70% on older devices.
ARKit 2, and new iOS Applications (Measure, iPad Stocks)
Facetime

Ability to group chat with up to 32 people.

Animojis (Also called Memoji)
Photos

Photos app have received a face-lift with a new For you tab, event search, sharing suggestions, and smarter search suggestions.

Camera

Portrait mode has been improves as well as the QR code reader. There is an API available for developers to seperate layers in a photo so they can do their own portrait modes and other special effects.

Notifications

Notifications will now be grouped together by app. You can choose to have notifications for particular applications delivered silently and make more critical alerts display even while in Do Not Disturb mode. 

Apple FaceTime will also get Animoji and Sticker packs 
Do Not Disturb Mode (DND Mode)

During DND, your notifications will be in the background and not be displayed on the lock screen until DND Mode is turned off. Users can set DND end time during an event, for a set location, time, ect.

Apple CarPlay Update

Apple CarPlay will now support third-party navigation applications

Apple Books and new Stocks App
MacOs Mojave with dark mode
Users will be able edit screenshots, use Mark-up straight after taking one. There is also the option of capturing the entire screen, and the option for screen capture for video.
Users can invoke mark-up in PDF documents in the Quick Look options. It will work for all kinds of files, including PDFs, videos, etc.
Stacks will ensure you desktop is cleaner and not one giant mess of all different kinds of files. It will stack them according to kind, tags, etc. Sidebar in Mojave supports all metadata for photos. There are also quick actions in the photos app. Sidebar is also available in other views in the Finder app as well.
Apple tvOS 12 for Apple TV with Dolby Atmos support
Apple says iTunes has the largest 4K HDR library. Apple TV 4K will now add support for Dolby Atmos for 'room-filling sound.'
 WatchOS 5 announcement
Users will no longer have to say Hey Siri to the Apple watch.
WebKit is being brought to watchOS 5 and will support web content on the Apple Watch itself. Apple Podcasts app will also be coming to the Apple Watch.
watchOS 5 brings Walkie-Talkie feature to Apple Watch
My personal thoughts on iOS 12 in the last 24 hours:
It is fantastic! It is honestly probably more stable than last years final iOS 11 release. No joke! My personal iPhone 6 is currently running iOS 12 Beta and all apps open and run noticebly faster and respond much quicker! So far, so good!
Please follow and like us: