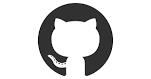 Yesterday, June 4th, 2018, it was announced that Microsoft has acquired GitHub. GitHub is the world's leading software development platform.
28 million developers already collaborate on GitHub, and it is home to more than 85 million code repositories used by people in nearly every country.
Chris Wanstrath (left), Github CEO and co-founder; Nat Friedman, Microsoft corporate vice president, Developer Services; Satya Nadella, Microsoft CEO; and Amy Hood, Microsoft Chief Financial Officer.
I personally have used GitHub and prefer GitHub as my preferred choice of code repository over others.
I hope that this does not become like Micrsofts Skype / VSTS!
Read Microsoft's Blog post about Microsoft + GitHub = Empowering Developer Here.
Please follow and like us: